<![CDATA[
The kitchen is the heart and soul of every restaurant. As such, it is essential to keep this area as clean and hygienic as possible. Cleaning a commercial kitchen involves a meticulous attention to detail. You need to be on the constant lookout for dirt, grease, and bacteria that may have infiltrated your restaurant.
In commercial kitchens, dirt and grease can be found on the cooking equipment, appliances, and various surfaces. If left unattended, this could lead to potential health risks for your restaurant customers. In addition, an untidy and unorganized restaurant may also be a fire hazard, which could threaten the livelihood of your restaurant business.
If you want to keep the kitchen sparkling clean, you should apply these nine commercial kitchen cleaning procedures for restaurants:
Procedure #1: Segment the kitchen cleaning tasks.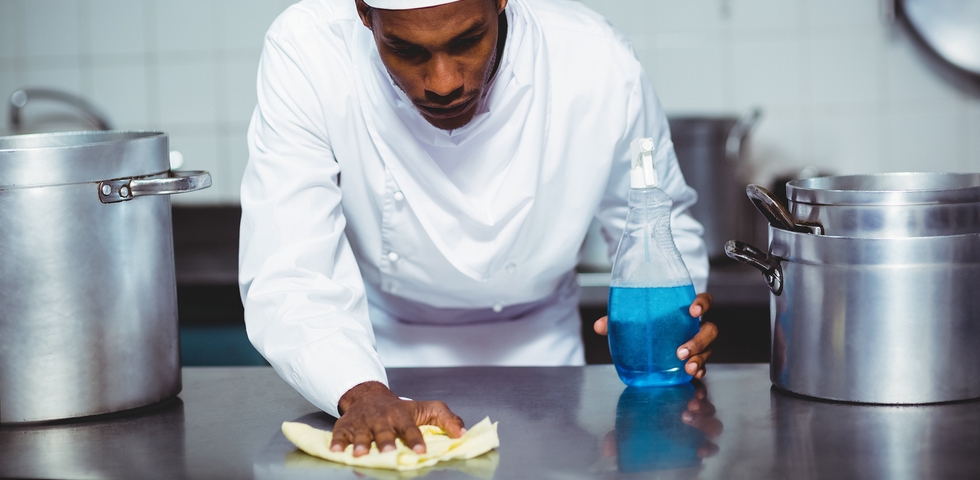 Always start your restaurant cleaning with a checklist. Identify all areas of the kitchen that need regular cleaning and put these tasks onto the checklist. A checklist saves you a lot of time since it removes the guesswork from your cleaning processes.
Once you have a checklist, segment your commercial kitchen into small manageable sections. Your cleaning efficiency will be increased when the work is divided into more precise segments. Each section of your kitchen requires a different cleaning approach, especially the high-traffic areas that require more regular cleaning than others.
Your kitchen supplies and equipment should also be included in the cleaning checklist. Here are the general best practices for cleaning various items:
Regular cleaning: There are items that must be cleaned with every use. These include eating utensils and food preparation surfaces. This is essential to avoid the spread of germs and cross-contamination of surfaces.
Daily cleaning: Sinks should be cleaned frequently throughout the day between uses.Weekly cleaning: Appliances such as ovens need to be cleaned once a week, while waste bins should be washed at least once a week.
Monthly cleaning: Your freezers and fridges should be cleaned once per month.
Yearly cleaning: The ventilation system should be cleaned at least once a year, depending on how heavily it is in use.
Procedure #2: Obtain the kitchen cleaning supplies.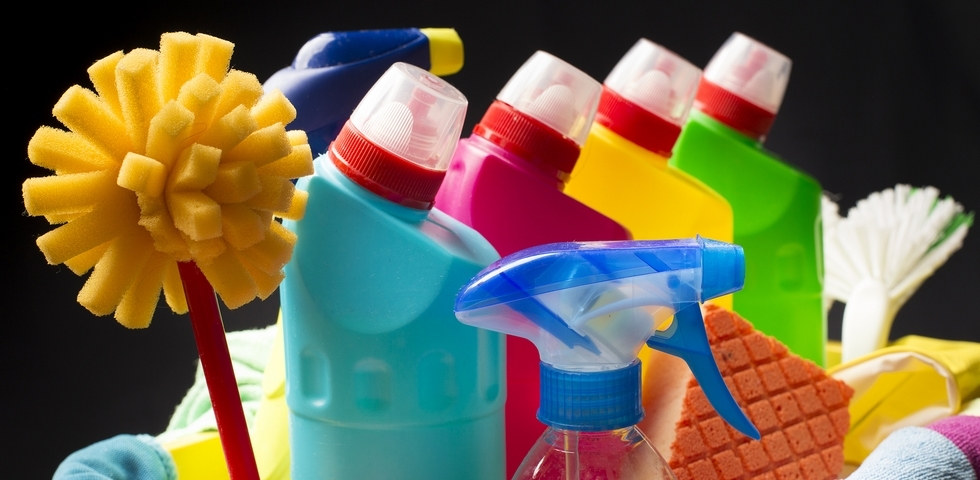 You will need premium supplies to guarantee a thorough cleaning job in your commercial kitchen. Among the essential cleaning supplies include a broom, a dustpan, a mop bucket, a brush, a multipurpose cleaning detergent, microfibre cloths, and cleaning gloves.
Keep in mind that certain kitchen appliances may have unique cleaning procedures, which necessitate additional cleaning supplies and equipment. For instance, cleaning the kitchen grill may require tools like the pumice stone, which is used for removing stains and grease.
Procedure #3: Clear the kitchen clutter.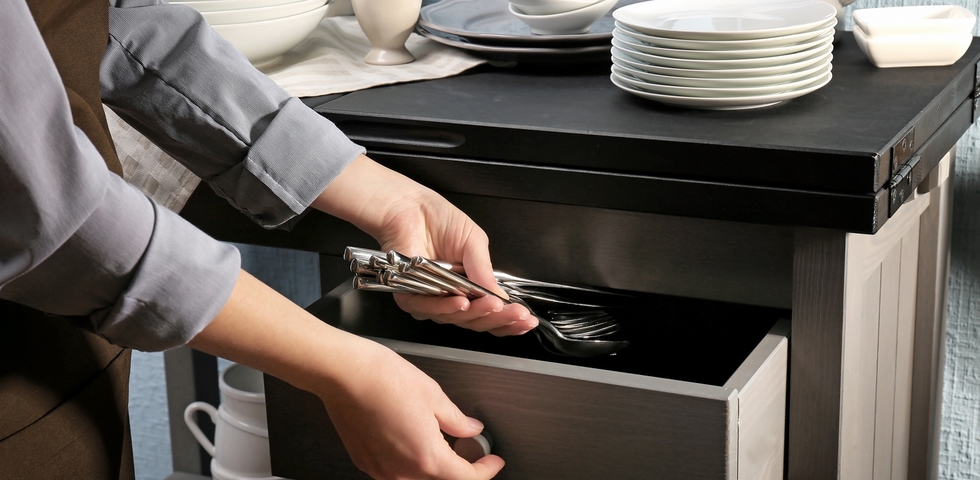 A restaurant kitchen can be a hectic environment with many interactions happening all at once, especially during the busy dining hours. When the staff is so busy, this may lead to items being displaced or left lying around in the wrong place.
Before you start cleaning your commercial kitchen, you should quickly clear the clutter and make sure everything is organized in the right place. This includes putting away the dishes, storing the utensils, and disposing the trash. By clearing the kitchen beforehand, it will be a lot easier to see where you are cleaning.
Procedure #4: Empty the freezer.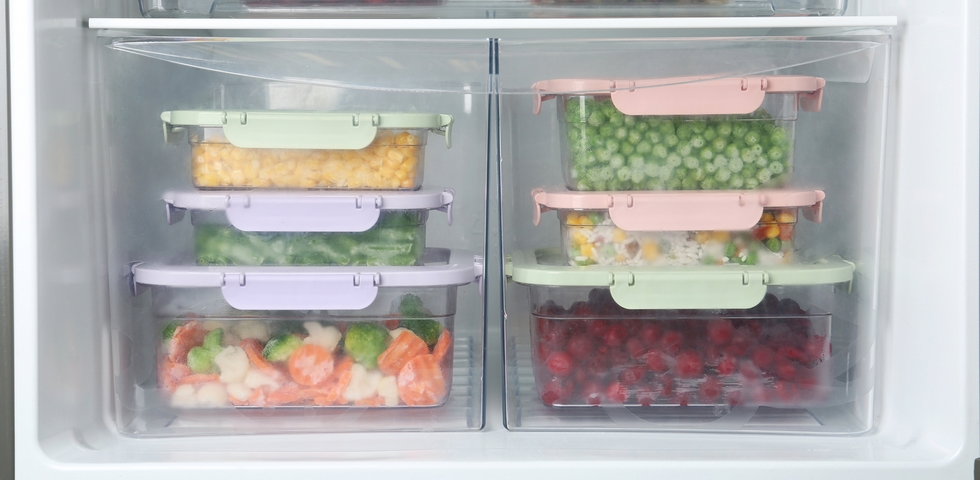 There are likely foods and drinks in your freezer that you no longer need. For instance, your restaurant may have expired food and beverages that need to be thrown away. Once you have removed the food items that are no longer needed, make sure you give the freezer a quick clean and scrub.
Procedure #5: Clean the kitchen supplies.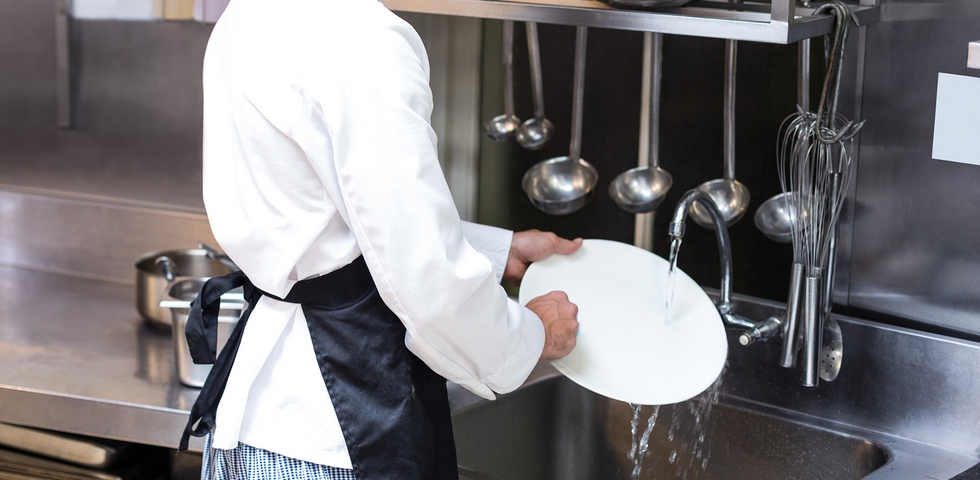 Your restaurant will have items that come into direct and frequent contact with food. These include containers, trays, chopping boards, serving spoons, and other utensils used during food preparation and cooking. All these kitchen supplies should be cleaned thoroughly. You have a duty to ensure the restaurant hygiene is not compromised with dirty supplies.
Procedure #6: Clean the kitchen appliances and fixtures.
There are various kitchen appliances that require regular cleaning, such as the fridge, the oven, and the stove. With each appliance, use the right cleaning detergents and tools that are suitably matched.
In addition, there are other parts of the kitchen that may not immediately come to mind, such as the taps, the door handles, and the light switches. These fixtures will still require regular cleaning, since the germs can be transferred from the surfaces and spread to the rest of your kitchen.
Procedure #7: Clean and disinfect the sink.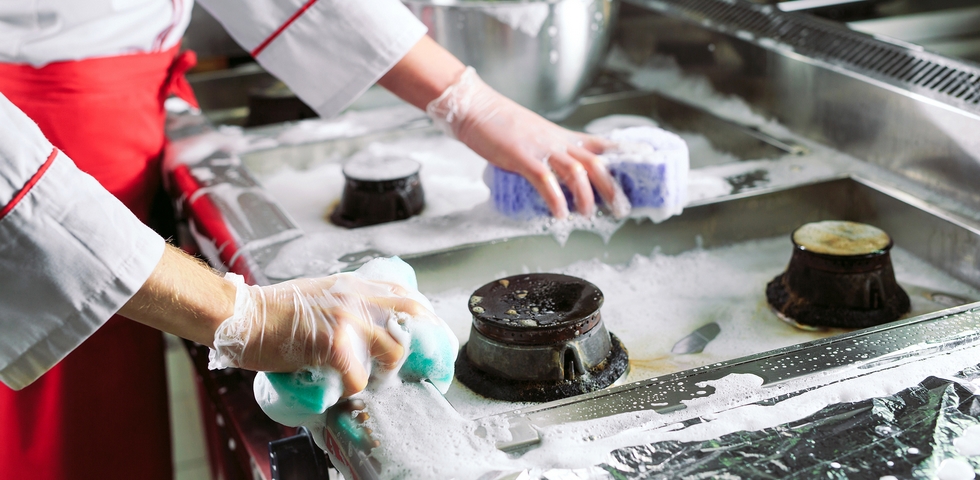 A kitchen sink is a breeding ground for germs and bacteria. If the sink is not properly maintained and cleaned, it can be a conduit for transmitting germs in your kitchen. You need to thoroughly sanitize the sink by using powerful disinfectants and dual-purpose cleaners.
Procedure #8: Clean and wipe the surfaces.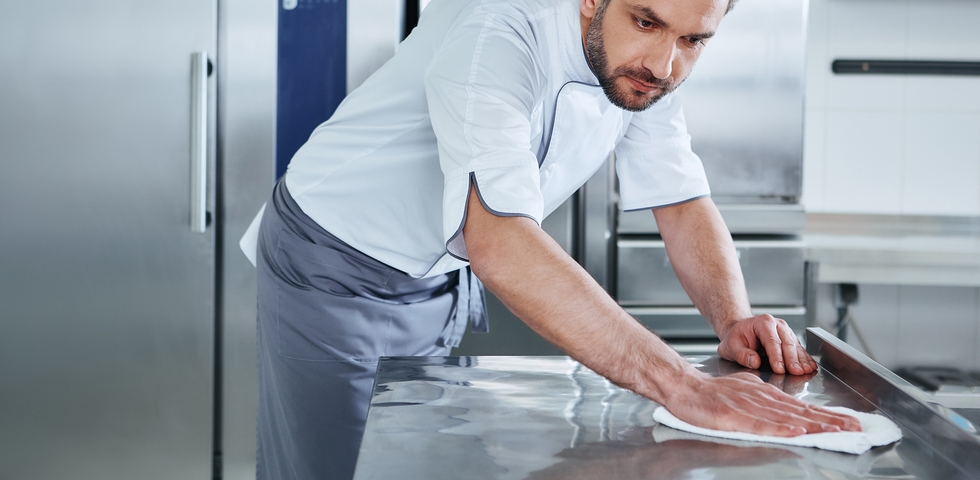 Germs and bacteria also thrive on hard surfaces. It's common for excess water and food crumbs to be trapped in the cracks between hard surfaces. This provides an ideal environment where bacteria can thrive. To clean the cracks, use a deep cleansing spray that will sanitize these areas and give them a streak-free finish.
Procedure #9: Clean the dishwasher.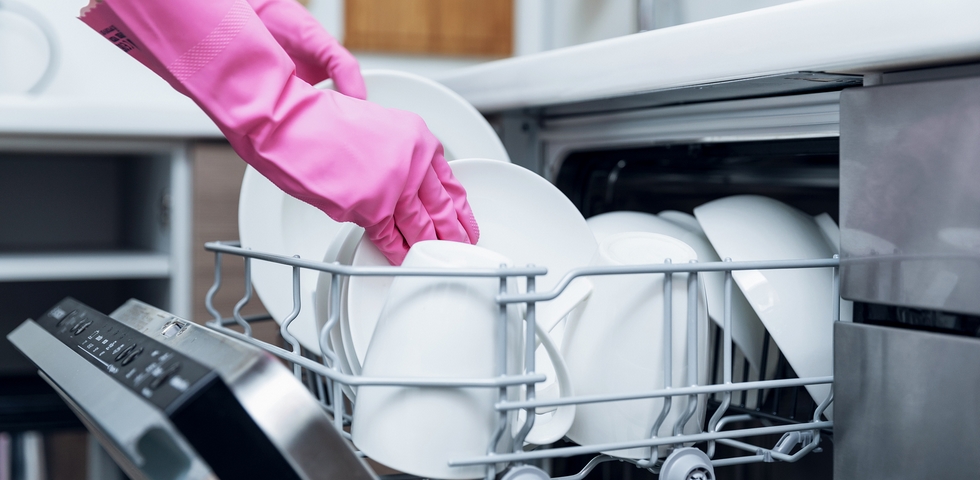 The dishwasher must be thoroughly sanitized. To make sure every equipment in the dishwasher is clean, separate them and make sure there is enough heat. After each load, leave the dishwasher's door open for between ten and fifteen minutes. This keeps it clean and reduces humidity.
You may need to pre-wash some cutlery, dishes and other items before inserting them in the dishwasher. This way, you get rid of stubborn stains before subjecting the items to the regular dishwashing process. It's also wise to get rid of leftover food from your cutlery, since these bits and pieces can clog the dishwasher's filters. If the hot water is making it difficult for your dishwasher to operate efficiently, use water softening salts.