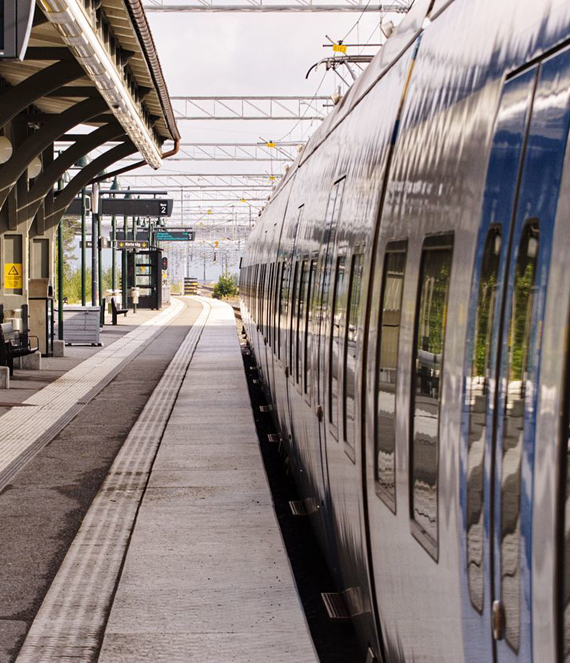 With millions of customers in Toronto, the GTA and Southern Ontario relying on Metrolinx services every single day – GO Transit, Union-Pearson (UP) Express, PRESTO – it is essential to keep all forms of transport impeccably clean and sanitized. Focus Cleaning is your partner towards a cleaner, healthier and safer future with our comprehensive cleaning services.
Commuters rely on a professional organization like Metrolinx to keep their journey safe and sanitized – and transit agencies rely on expert partners like Focus Cleaning to maintain hygiene! An expert team of cleaners cleans thousands of self-serve kiosks, buses, subways and streetcars, Metrolinx (PRESTO) readers, and millions of little touch points that commuters use every day on their journeys.
We do the cleaning so your employees can focus on making passengers' journeys more comfortable. Especially since the COVID-19 pandemic, transit agencies like Metrolinx have a great duty of care to ensure their services are as clean and sanitary as possible.
At Focus Cleaning we offer the highest standards of commercial cleaning services for transit agencies, bus operators, subway operators, streetcars, and integrated transit agencies. A large, well-trained team works tirelessly to ensure all your equipment is clean and ready to receive passengers. Tight deadlines and short turnaround times? We have the team and state-of-the-art equipment to make sure your schedule is not disrupted.
Our team follows the highest cleaning standards prescribed for the industry and specific advice given by Health Canada.
Strict reporting, accountability and a cleaning crew that works with you – no wonder we are the right team for transit agencies such as Metrolinx.
Our Transit Agency Cleaning Services
Waiting Area
Entrance glass door and railings
Walls
Runner mats
TV monitors
Check cobwebs
Chairs/benches
Vents and baseboards
Ticket vending machines
Phone booths
Garbage and recycle bins
Dispatch Room
Floors
Ledges, tables, counters, seating
Garbage and recycle bins
Walls and doors
Air vents
Microwave, kettle and fridge
Bus Platform
Floors
Under the canopy for coffee stains
Garbage and recycle bins
Window sills, ledges and seating
Shelters
Ticket vending machines
Check graffiti and unauthorized notices
Washrooms
Counters, sinks, faucets and mirrors
Doors front and back
Toilet base and seat (In/Out)
Urinals, partitions
Walls and ceilings
Air vents
Garbage and recycle bins
Escalator
Elevator enclosure
Exterior of elevator
Call buttons