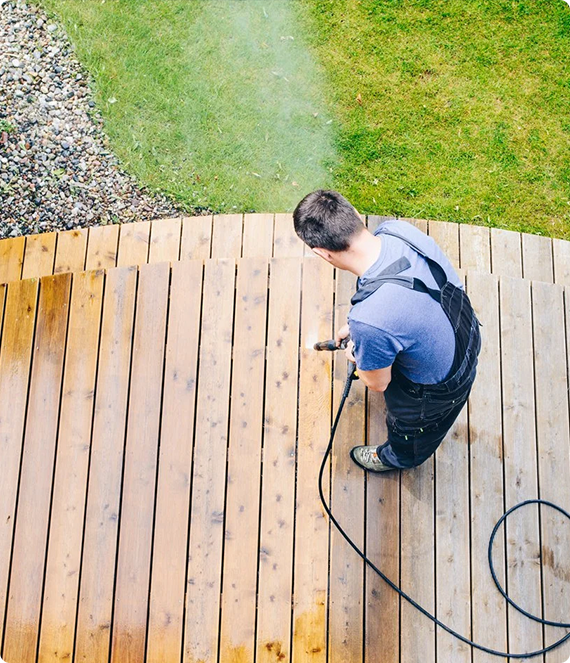 Experience the difference pressure washing can make for your company
The level of cleanliness in a commercial space should always be a priority. Not only is a cleaner workspace healthier and more comfortable for its employees, but it is more visually appealing for clients and customers. Power washing, the use of high-pressure water spray to remove mold, grime, dust, mud, chewing gum and dirt from surfaces and objects, is a great option for commercial spaces. It removes dirt from everyday wear and tear, as well as harder to remove stains. If you're looking for a trusted commercial cleaning service provider that provides the best power washing services, the Focus Cleaning is the right team of commercial cleaning professionals for you. Let your commercial space shine with our unique cleaning services.
Contact Us
Why opt for Focus Cleaning pressure washing services?
You may be wondering, with the abundance of cleaning companies out there, why you should choose Focus Cleaning. With our pressure washing services, you can rest assured that we will thoroughly clean your commercial space and leave it sparkling. Dirt and grime are no match for our thorough and customized cleaning services. With our unrivaled excellence in power washing services, you will have the peace of mind of knowing that no detail will be overlooked.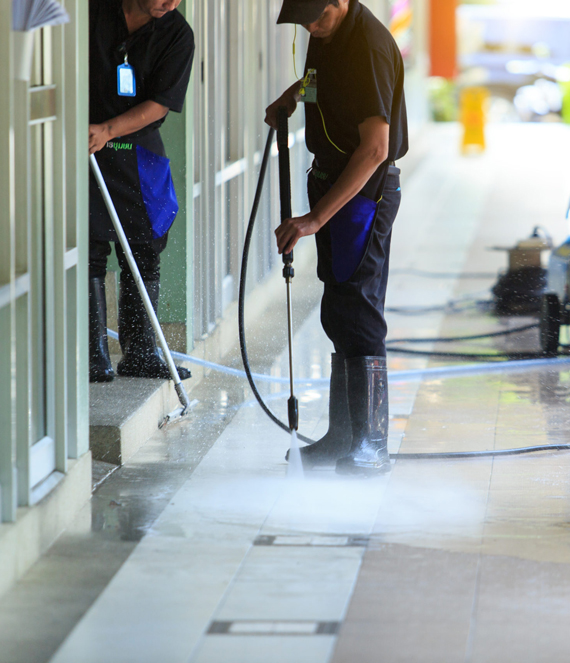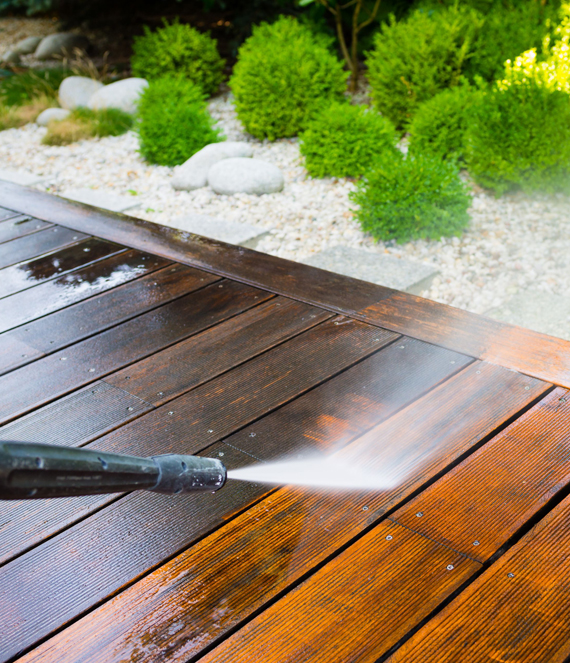 We offer a comprehensive
pre-screening process
Another advantage of using our services is that we have a comprehensive pre-screening process. We do not use a one-size-fits-all approach in our cleaning services. Professional cleaners from Focus Cleaning ensure that every single area inch in your space will be cleared from dust, dirt, and stuck on stains. This is made possible by our detailed pre-cleaning assessment of your area. This process allows us to identify which portions of your space need extensive cleaning. Also, it lets us pinpoint which cleaning procedure, tools, and products we should be using during the power washing process. Rest assured knowing that we will customize our power washing process to suit the unique needs of your space.
Take clean to another level
with power washing
If you're considering using pressure washing for your commercial space, you've come to the right place. From analyzing your space's specific needs, to selecting the products and tools for the job, you can be sure that that Focus Cleaning will remove all traces of dirt, restoring your space to a superior level of clean. If you have any questions about power washing please feel free to contact us. We look forward to discussing your needs with you.
Book a Consultation